(Photos copyright by NCNatural/Tim Treadwell/Nicholas Holshouser)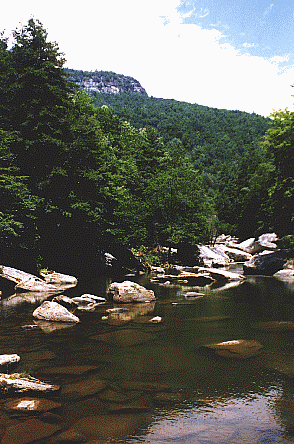 A quiet swimming hole on the river with a great view.
Remember to keep an eye out for sunbathing snakes !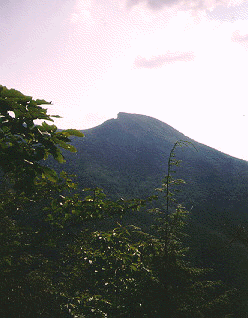 The profile of Hawksbill can be seen from I-40 on a clear day.
It towers over the gorge with Table Rock and the Chimneys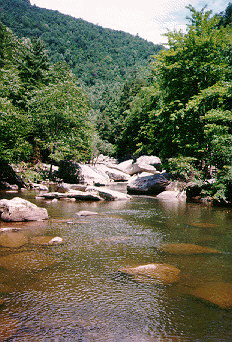 There are many fine swimming holes along the river.
But don't drink the water, just take a dip !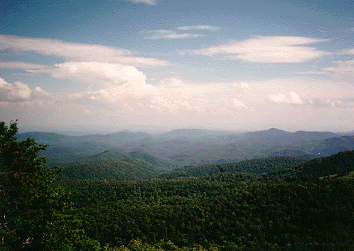 If you are travelling home north along the Blue Ridge Parkway
stop at Beacon Heights and check out the great views of the whole Grandfather Ranger District
---
© 1995-2002 NCNatural, Last updated